Light Up Dance Floor
The LED Illuminated dance floor can be hired for any style of function for any occasion. The Light up dance floor is slightly raised and offers a podium like dance area. We can make up any size of flooring required to meet your requirements. The dance floor is bolted together and finished off with kick plates to make the floor safe. Depending on the size of dance floor we would require a minimum of a 13amp power supply. The light up LED dance floor can be set to sound and light which runs through a sequence of patterns during your event. The floor can also be set to DMX which would give you full control of the 32 channels.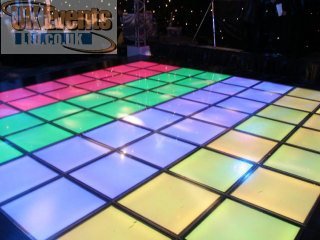 Stunning light up effect from our popular Illuminated Dance Floor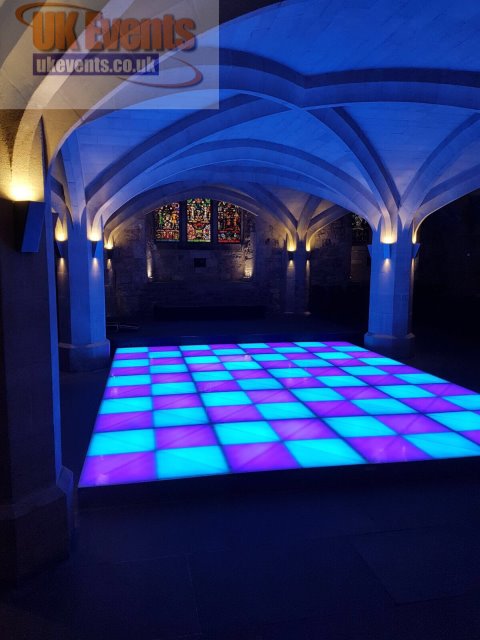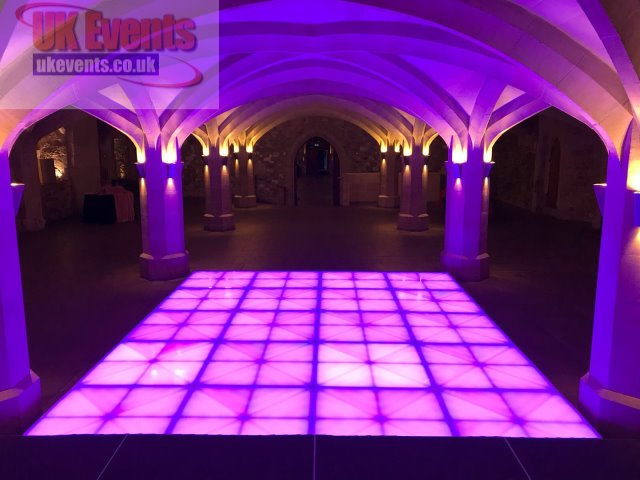 Please get in touch to see how we can make your event special with our range of products.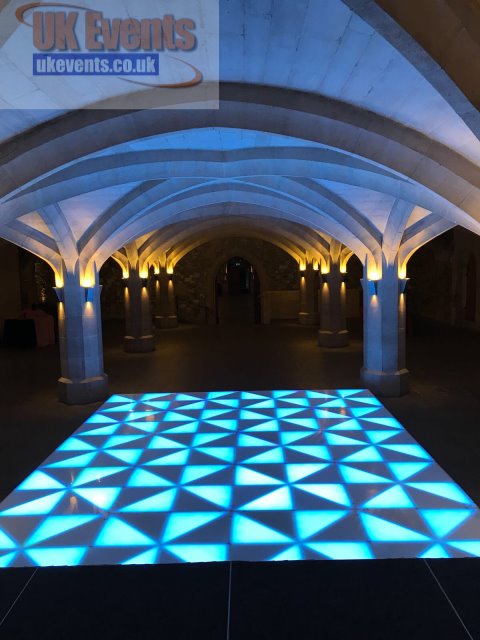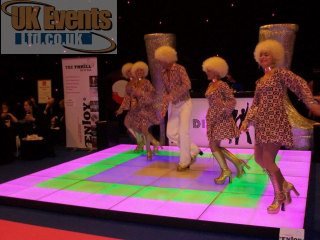 Light Up Raised Dance Floor
The night fever retro 70's dance floor is still going strong. We have a lot of interest in this dance floor which seems to attract clients who are looking to hold a theme evening. The night fever colour changing dance floor can be made to almost any size required and is controlled by a computer which has pre-programmed flash modes to keep the floor looking interesting all-night long. The Saturday night fever style dance floor is ideal for birthday parties, weddings and corporate functions. We would require power nearby to operate this dance floor. If you are booking the Saturday night fever dance floor for a marquee, we would ask that there was live power available, so our installers can make sure the floor is working as they set the dance floor up.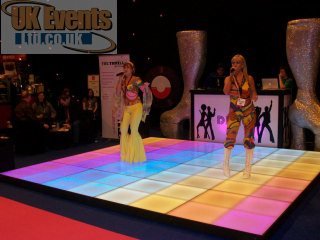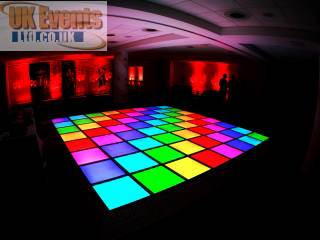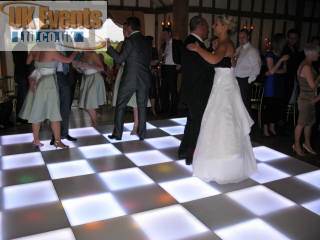 A slightly raised illuminated dance floor for all occasions.